When it comes to house maintenance, residential pressure washing might not be the first thing that comes to mind. Mowing the lawn, cleaning the gutters, and trimming the hedges might be some common activities you'd think of, but what about cleaning your driveway?
Think about your driveway: it gets used every single day and is often the overnight home of one or more vehicles. It probably collects oil stains, tire marks, dirt, mildew, and other unidentifiable stains. Over time, a bright concrete or brick driveway can easily fade to a dark, dirty surface that might seem permanent. But good news – it isn't!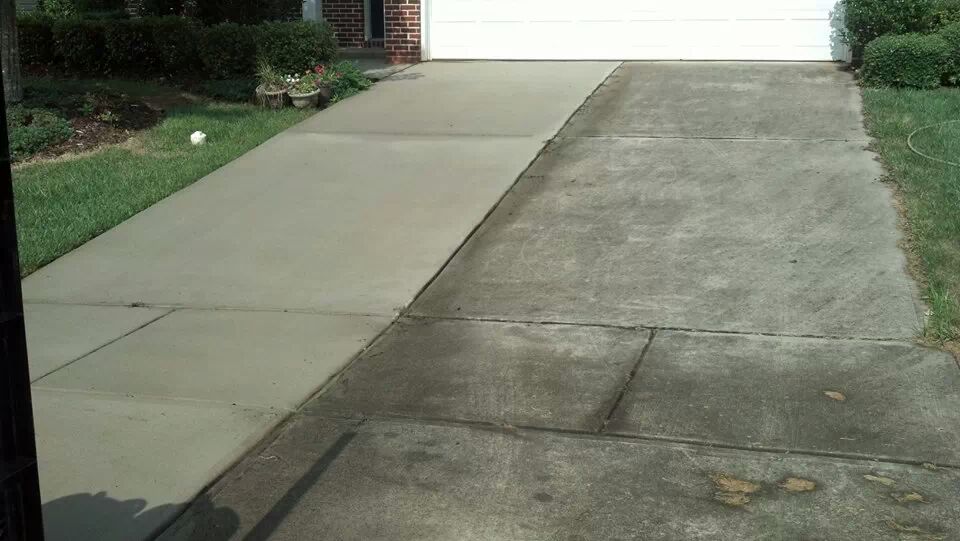 With a quick and simple pressure wash, you can restore your driveway to its former glory and even increase the curb value of your house. After all, what looks better – a bright and clean driveway or a dirty and dingy one? That should be an easy question to answer.
However, keep in mind that pressure washing does, by definition, involve very highly pressured and hot water. This kind of power does have the potential to damage surfaces if not done correctly, so you should definitely leave this to the professionals. We at North Texas Pro Wash are experienced in both residential and commercial pressure washing, and we know just how to get your driveway looking good again.
If you're interested in having your driveway professionally cleaned, please feel free to contact us! We serve the entire Dallas Fort Worth area and would love to give you a free estimate over the phone.